University of Phoenix
Scandal upon scandal plagued University of Phoenix. As the country's largest university they were also the largest target for congressional hearings, a "60-Minute" CBS investigation, and endless Hollywood parodies. Returning to their roots, we rebranded the higher education pioneer with fully integrated online and offline campaigns.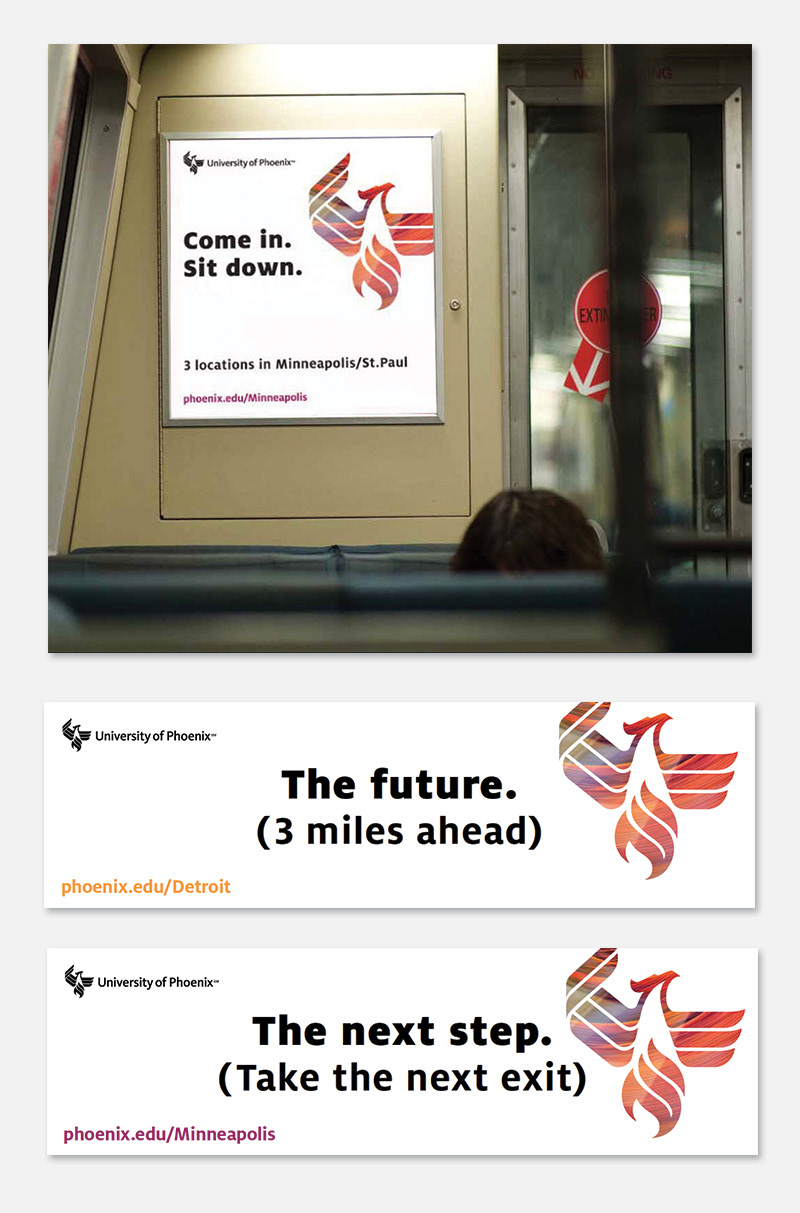 Billboards were a great way for us to reach our target — the busy, commuting, working adult.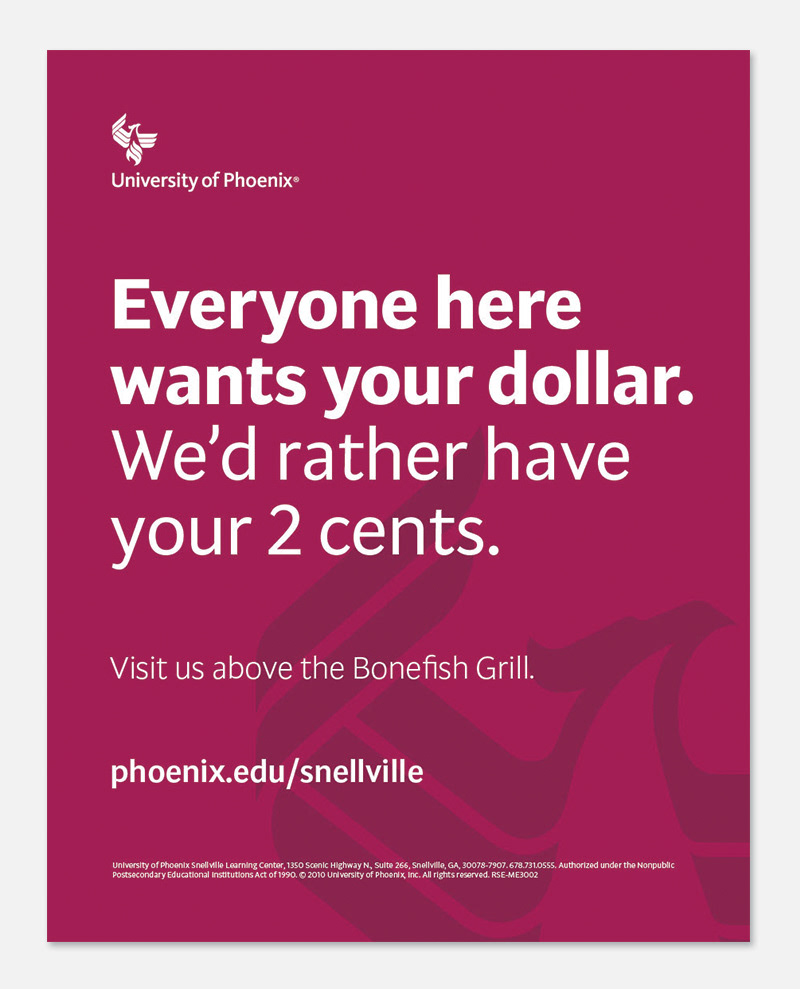 University of Phoenix has small satellite campuses all across the country. This billboard not only helped raise awareness for the university but also helped students find their way to the campus in a busy shopping mall.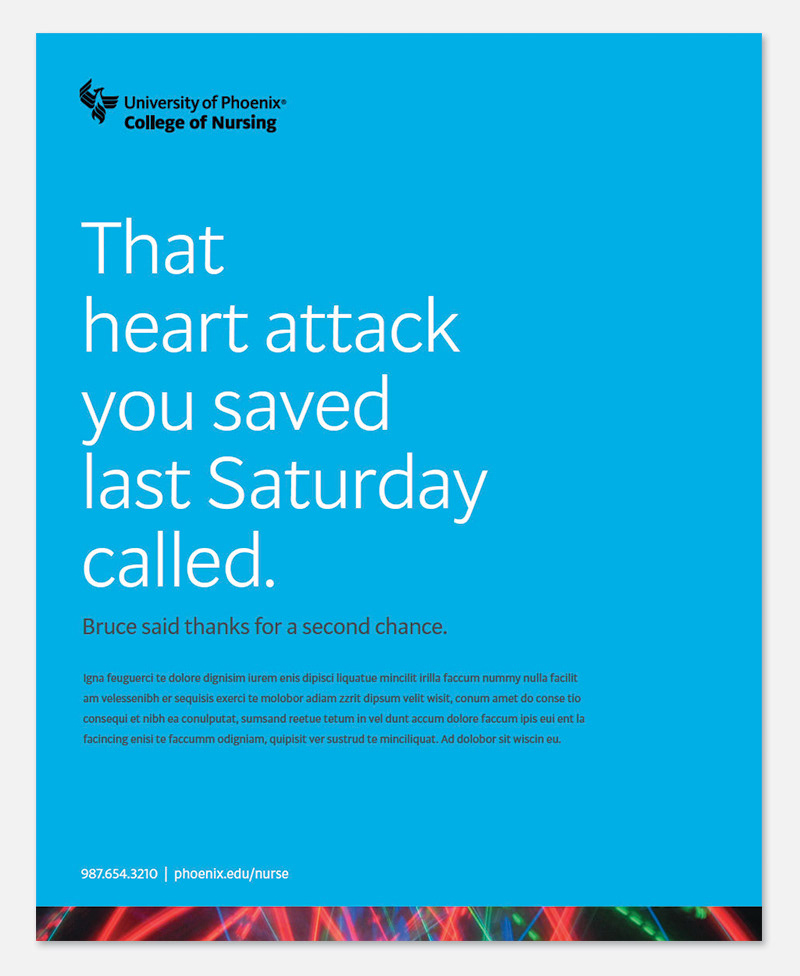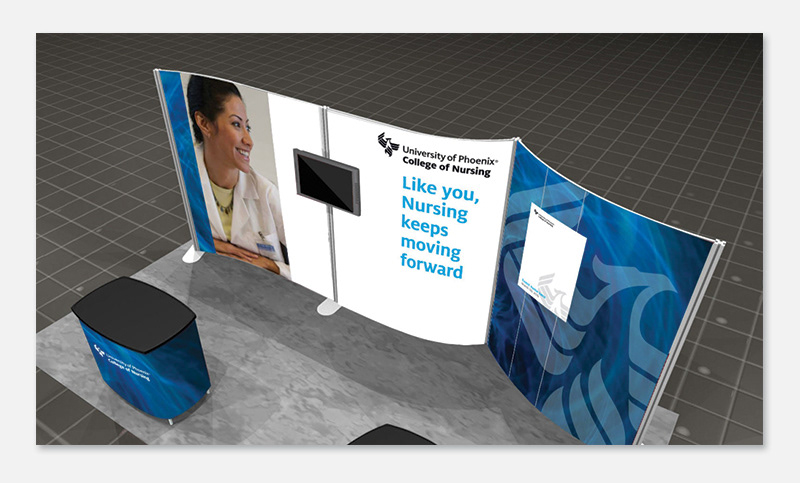 Mock-ups of a print ad and event booth designed for a College of Nursing seminar. 

This "Numbers" lead-gen campaign included five fact-based postcards that were sent out to prospective students. It proved to be very effective with a 27% response rate. 

Two animated digital banners for the College of Nursing. 

An animated digital banner for the College of Criminal Justice and Security.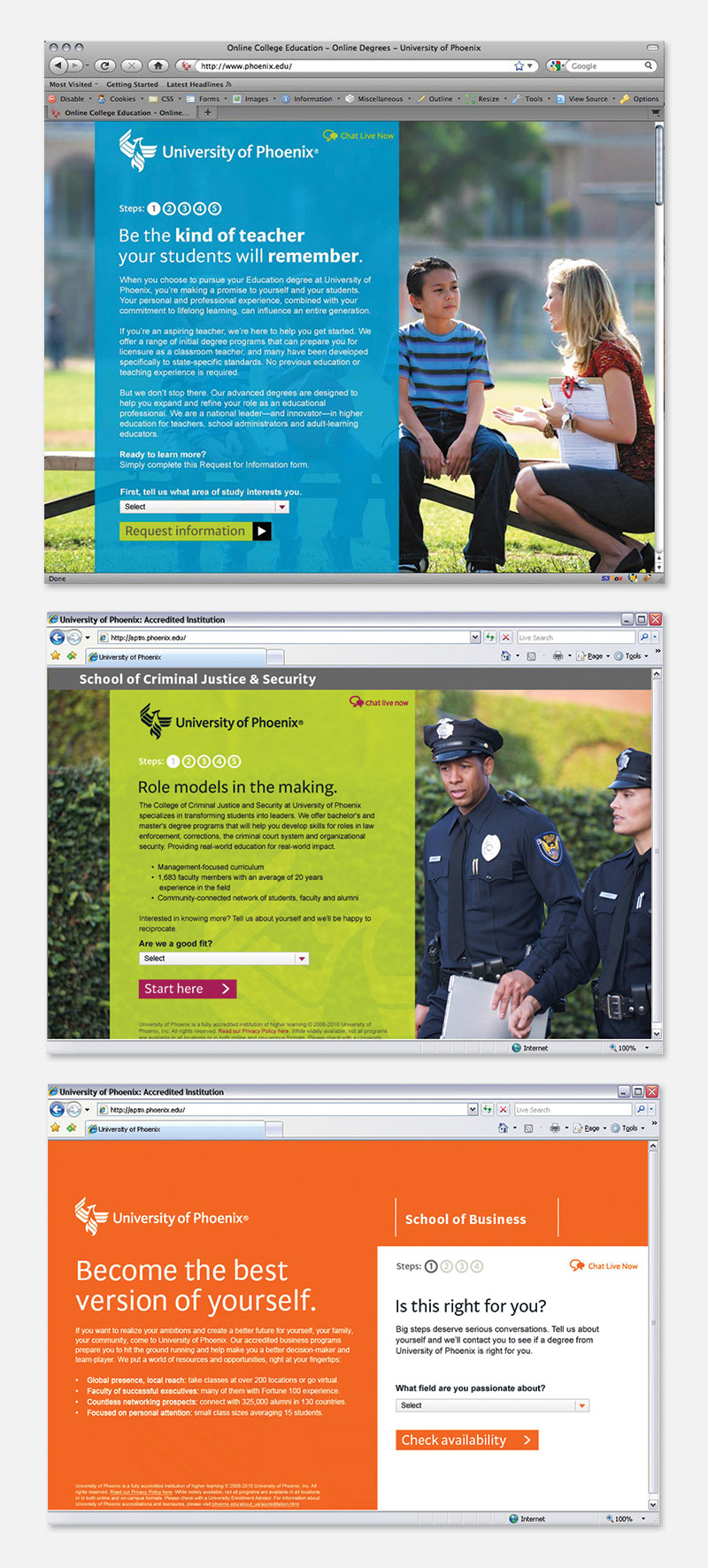 Lead-gen campaign landing pages for the Schools of Criminal Justice and Security, Education, and Business.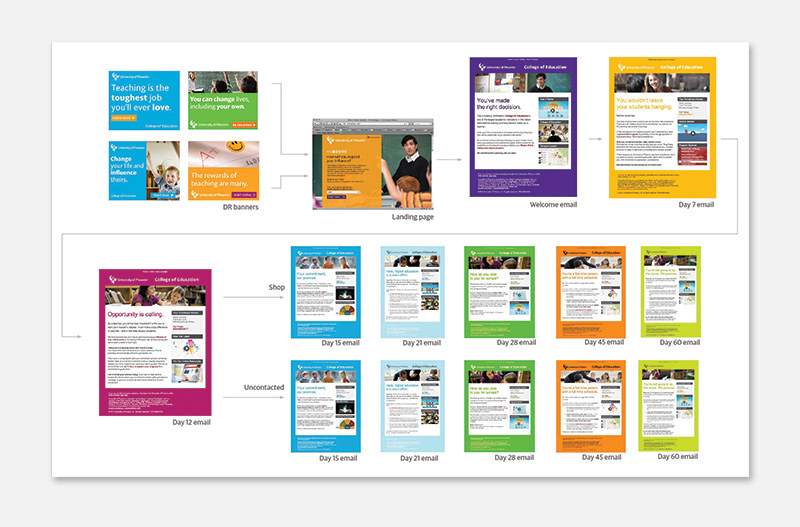 Everything is part of a larger conversation. This included the lead nurturing emails we sent out to potential students. We always wanted to give them some useful information that was relevant to where they were on their journey.