Salesforce
Reaching busy executives is a challenge. Do you bribe them with baubles? Crowd their desks with knick-knacks? Or speak to them in a language they understand about something they care about? Taking the high road took us right into the C-suite. Of the 200 direct mail pieces we sent out, 197 of them reached time-strapped executives who agreed to take a call from Salesforce.
Inside the direct mail box is a personalized letter, a brochure, and a blank notebook.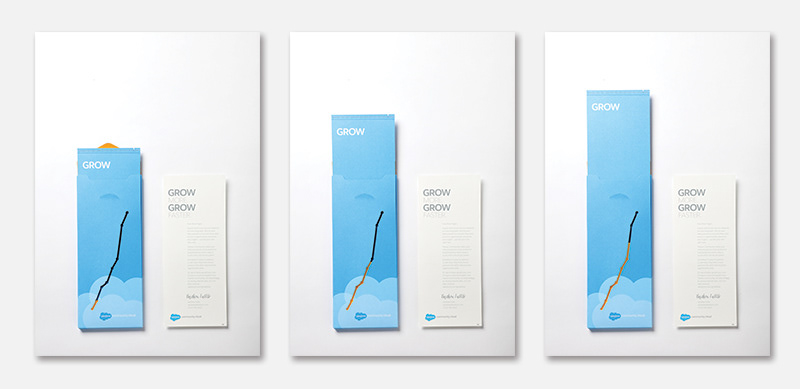 As  you pull the brochure from the box a die-cut graph is revealed and starts to grow.