Hitachi
Hitachi does a lot of things that people don't know about – like making cars cleaner, safer, and smarter. Not surprisingly, these are the very things that people care about the most.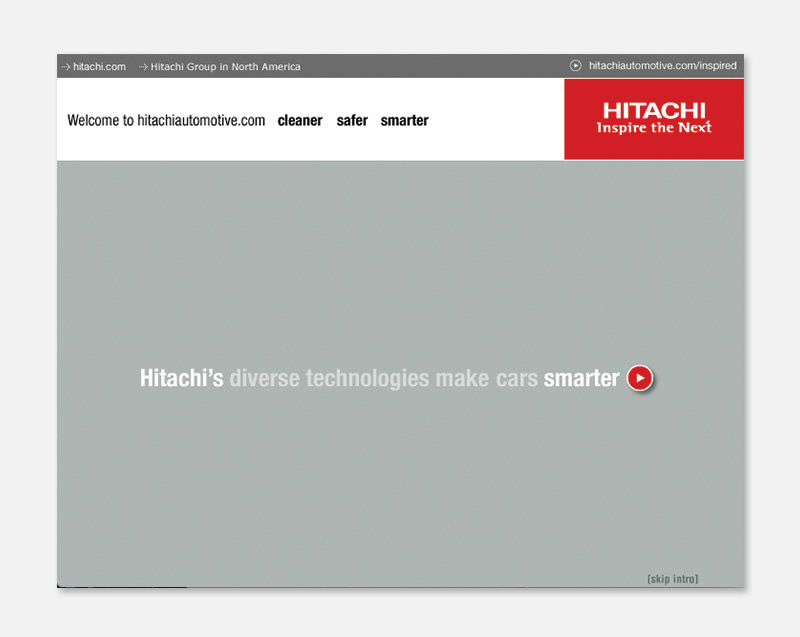 A short animation introduces the website and the idea that Hitachi makes cars cleaner, safer, and smarter.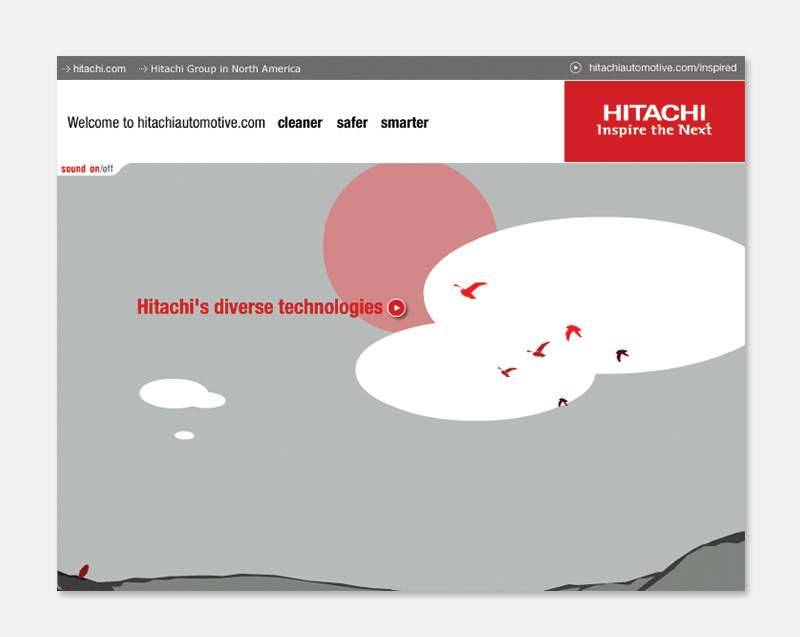 The opening animation resolves into an interactive landing page.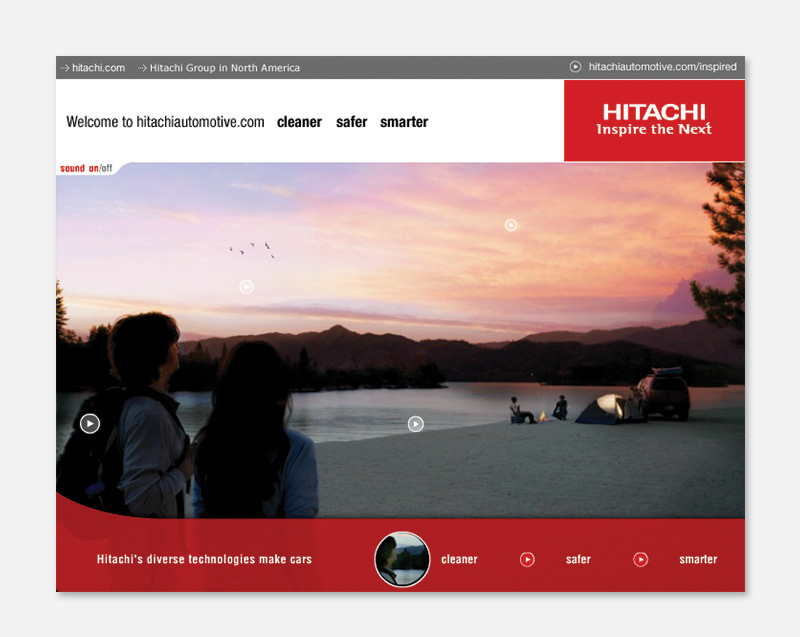 Drop-down screens provide details about each Hitachi Automotive partner.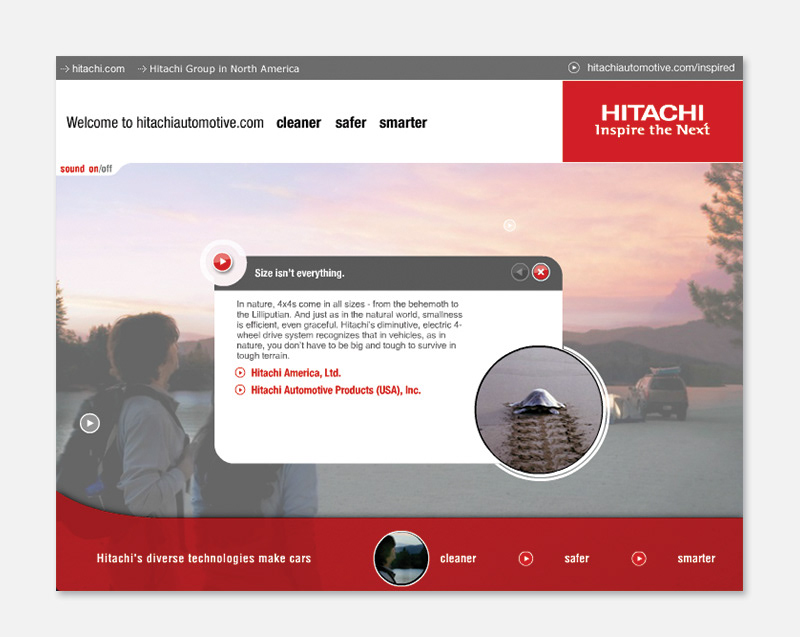 The first drop-down screen explains the partner's area of expertise.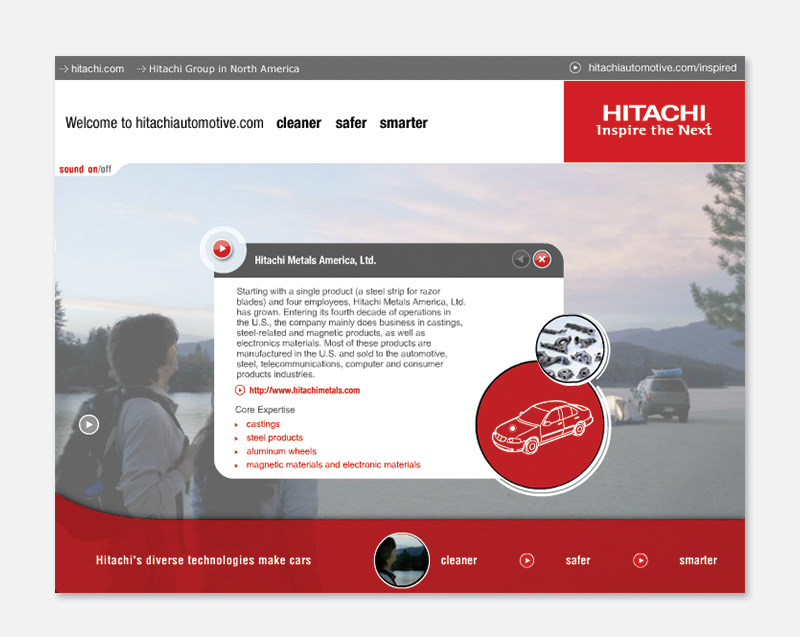 A simple outline drawing of the vehicle shows the location of the Hitachi parts.