Cosmopolitan Café
The Cosmopolitan Café appeared to have it all — great food, great drinks, great atmosphere. However there was one key ingredient they lacked — location, location, location. Which is why we took full advantage of every "location" they had to break the dreaded restaurant curse.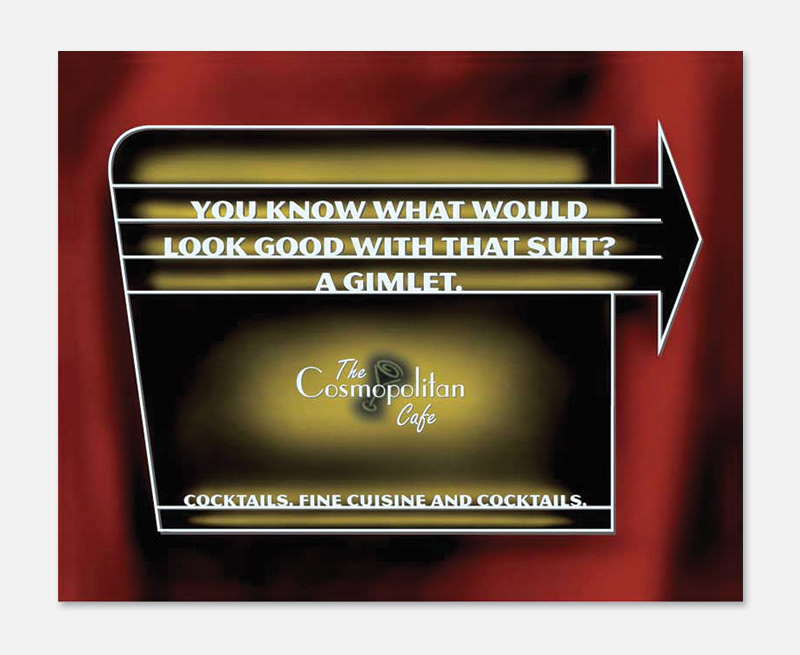 We turned the Cosmo Cafe's auto valet stand into a street-level billboard to attract the local foot traffic.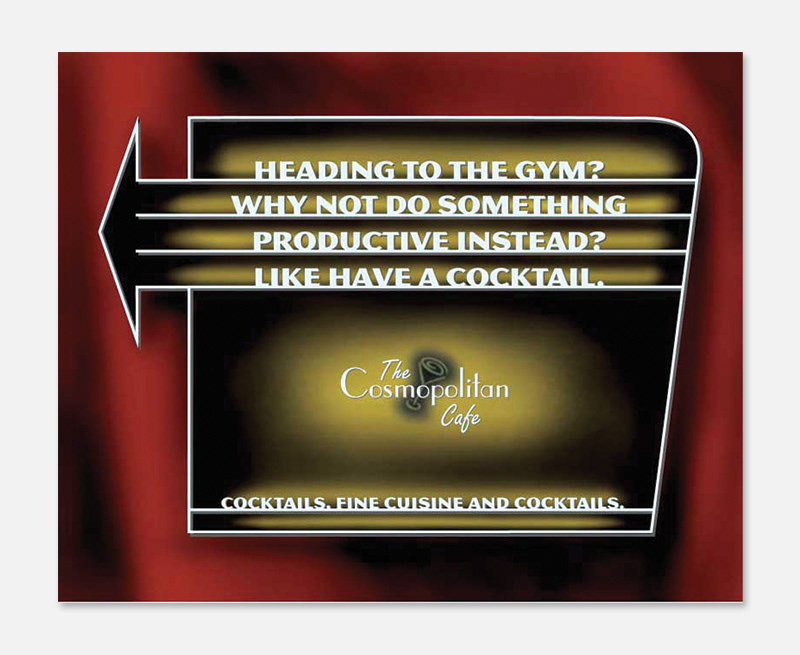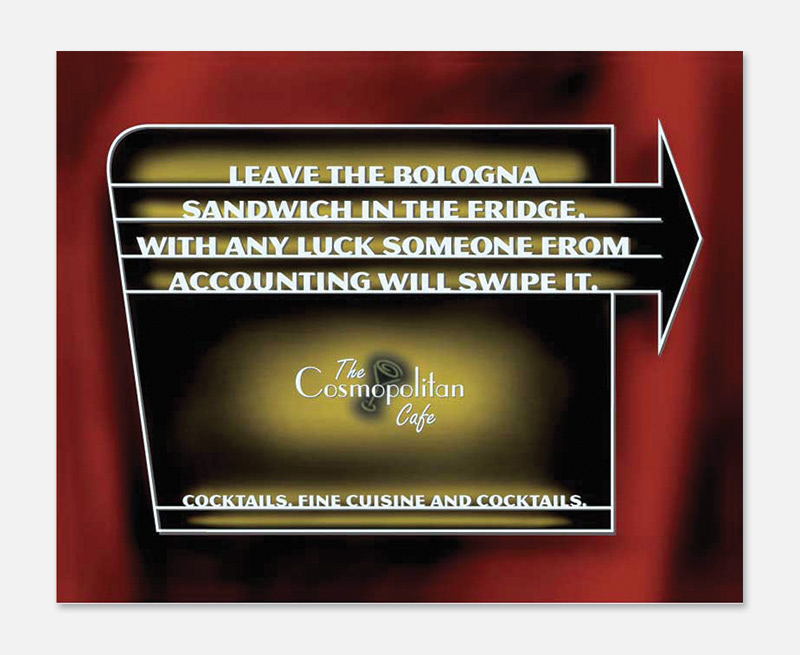 Every possible "location" was exploited, including a fire-hose standpipe and a men's room urinal.